How do we turn our philosophy of service into action?

QUALITY, INTEGRITY, EXCELLENCE

Elite Parking and Hospitality is very aware that all the sophisticated planning, extensive training and alert overseeing of service on site mean very little if our valets are not performing at the highest level. As a company we go the extra mile to ensure we exceed your guest's expectation of what good service should be.

Management has in place an overseeing operation that monitors our on-site performance of both valet and team managers.  Clients are regularly visited not only by our managers, but often by the owners of Elite. Our managers take a proactive approach to our operation, not a reactive one.

Call us at (516) 640-5058 to learn more.

NEED PARKING?

Give us a call at

(516) 640-5058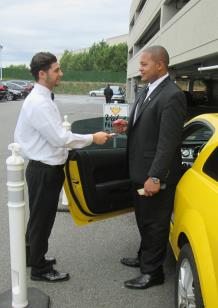 Custom solutions to all your parking needs

We are committed to excellence

Your needs are uniquely catered to



We couldn't be more pleased with the impressions made by Elite Parking and Hospitality.


Servicing the Metro NY and Long Island areas

email: sales@elitevaletservices.com  | call: (516) 640-5058



© 2018 Elite Valet & Hospitality. All rights reserved.