Servicing the Metro NY and Long Island areas

email: sales@elitevaletservices.com  | call: (516) 640-5058

© 2018 Elite Valet & Hospitality. All rights reserved.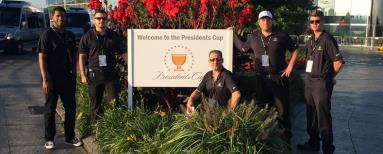 Creating a service partnership with all our clients.

Elite's staff works to form strong bonds with clients that go beyond the typical business relationship. Working closely with clients assures that all economic, customer and parking needs are met, allowing Elite to deliver quality service at an affordable price.

THE SECRET OF OUR SUCCESS

Elite prides itself with our unique ability to solve your parking problems. We provide an efficient, effective and safe system of moving vehicles that will increase the amount of customers arriving at your front door. We have no doubt that excellent valet service and experienced people to review and plan your parking needs will increase customer satisfaction and will have a positive effect on your bottom line. What once was a business concern can become a continuing business asset. Our parking experience can create an uninterrupted flow of guests and customers to your establishment.

Questions? Use this form.

Name:

Email:

Phone Number:

Question/Comment:

Looking to apply?

JOIN OUR TEAM!

HELP US HELP YOU

We provide custom and unique solutions to all your parking needs.

Our clientele includes:

If you are interested in discussing your parking needs,

use the form to the right or call us at (516) 640-5058.